Kentucky Housing Corporation has offered "Hardest Hit Fund DAP" annually for some time. This grant money helps first time buyers in some of the hardest hit counties in Kentucky to afford a new home and overcome some of the obstacles for getting financed. These funds come in the form of a second mortgage that is forgiven after 5 years at a rate of 20% for each year. While it isn't currently available, various lending sources have expressed that they anticipate it returning in January 2018. To qualify, a first time home buyer must be pre-approved for a conventional or FHA loan through a KHC lender AND have an accepted written contract to purchase a home (cannot be new construction).
KHC recognizes that down payments, closing costs, and prep​aids are stumbling blocks for many potential home buyers. Here are the details for how to get a first-time home buyer grant in Louisville as well as 3 other counties in Kentucky.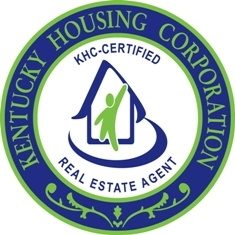 Hardest Hit Fund (HHF) DAP
Zero percent interest rate for first-time home buyers.
A non-repayable second mortgage for $10,000.
Forgiven after five years.
Home purchase must be located in Christian, Hardin, Jefferson, or Kenton counties.
New construction properties are not allowed.

​Property has to have been previously occupied

Applicants must meet Secondary Market or MRB Income and Purchase Price Limits based on funding source.
This has a much higher income cap than other special financing programs offered by KHC.  We encourage everyone to apply online at LendingLouisville.com to qualify for the mortgage and grant when it is available. Our recommended lenders know how to handle your loan to keep you in the best position to secure one of these grant opportunities. They are VERY limited and go VERY quickly – so having an experienced lender on your side is extremely important.
For more information or to start your home search, visit LouisvilleMarket.com or call Mark Atteberry, Broker, Louisville Market Realtors at 502-224-1039.